Golf Courses and Restaurants in Pawleys Island
Bistro 217
10707 Ocean Hwy. Pawleys Island, SC 29585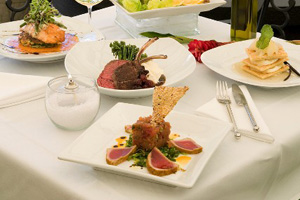 843-235-8217 - View Website
Upscale dining at a casual fare in downtown Pawleys Island!
Located in the heart of Pawleys Island, Bistro 217 offers an array of fine dining choices of seafood, steaks and pasta with an assortment of specialty desserts!
Anne Hardee and Executive Chef Adam Kirby are partners who joined together to make Bistro 217 the success that it is today. From their Sous: Chef: Elvis Xhani, kitchen staff, waiters, waitresses, & bartenders, Bistro 217 will have you wanting more! Everyone is so attentive, friendly & very professional. It's a pleasure to dine there. The outside courtyard is a wonderful experience in dining with awesome lighting for that special meal. Also the Bistro has free wireless internet for those conducting business lunches to have access to important information to impress that next client and close the deal. Two large high definition screen TV's for your viewing pleasure. Come by and watch the big game. Like the signs says in the outdoor courtyard bar, Good Food, Good Wine, Good Friends, Good Times!
South Carolina Homes & Gardens says:
"Bistro 217 is flourishing because the restaurant is artistic, innovative, exciting, and chic-in a cozy way. After only four years in business, Bistro 217 in Pawleys Island has inside and outdoor areas filled during lunch and dinner services with discriminating diners of vastly varying demographics. The approachable gourmet haven has earned a reputation of culinary and service excellence."
Frank's & Frank's Outback
10434 Ocean Hwy. Pawleys Island, SC 29585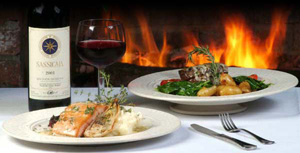 843-237-3030 - View Website
Featured in Gourmet, Bon Appetite, Southern Living and National Restaurant Magazine, Frank's has set the standard to which other restaurants aspire. In the dining room, candles spill light on crisp white linens and professional waiters are trained to indulge their patrons without intruding. Shades of black and taupe lend softness to dark moldings and hardwood floors covered with oriental rugs. Frank's also has an enormous, antique mahogany bar - handcrafted in the late 1800's - and is indisputably favored among the locals. The Myrtle Beach Sun News reported, "Frank's is a comfortable, relaxing place to spend an evening."
Frank's Outback has 45 seats inside the building and interestingly, the patrons get to walk through the open kitchen to enter the dining room. Once inside, you sense a warm welcoming atmosphere. The walls are painted in a rich chocolate with original artwork on the walls. White tablecloths, candle light, hand polished silverware and glassware grace the tables. There are also 100 seats outside, set in a garden setting under a canopy of trees. The outdoor seats are covered and not affected by weather. In the Fall and Winter guests are warmed by infrared heaters and the large outdoor fireplace.
Founders Club
7829 Ocean Hwy. Pawleys Island, SC 29585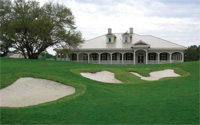 Introducing the best new golf course to open in the Myrtle Beach area in a long, long time - the Founders Club at Pawleys Island, opened Feb. 1, 2008. The course offers our guests a unique experience in the Pawleys Island area with 18 uniquely designed golf holes. A Thomas Walker design that offers stunning visuals as well as isolated teeing areas will give our golfers something special to remember.
Founders Club at Pawley's Island is among the newest additions to the Grand Strand, joining its upscale neighbors on the Waccamaw Golf Trail south of Myrtle Beach. Thomas Walker, formerly the lead architect of Gary Player Design, led the estimated $7 million redesign of the former Sea Gull Golf Club layout. The golf course features seamless undulation changes, native orange and gold sand and lowcountry oaks. The revamped facility boasts a new clubhouse overlooking the 10th and 18th greens that has a wrap-around porch, dining and meeting areas and office space.
Once your experience has concluded, a new Lowcountry-style clubhouse with a wrap-around porch awaits you for a relaxing meal in our dining or meeting facilities, over looking the beauty of the 18th Hole.
Heritage Golf Club
428 Heritage Drive Pawleys Island, SC 29585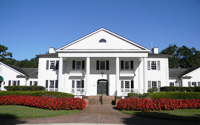 Heritage Golf Club, a public course located within the gated community of Heritage Plantation in Pawleys Island, is ranked among the "50 Best Public Courses in America" by Golf Digest. The elegantly created Par 71, serves as the focal point for Heritage Plantation. Heavily landscaped, this golf course and its community built on South Carolina's historic True Blue and Midway Plantations are a spectacular tribute to the rice culture from centuries ago. With spacious, rolling fairways and large, undulating greens, an avenue of 300-year-old oaks leads to a magnificent plantation-style clubhouse overlooking the Waccamaw River.
Pawleys Plantation
70 Tanglewood Drive Pawleys Island, SC 29585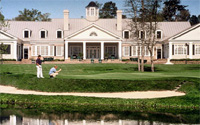 Pawleys Plantation golf course is a Jack Nicklaus Signature course is a classic Lowcountry design that you can play many times and never have the same shot twice. With subtle greens enveloped by sand bunkers, challenging fairways dotted with water and unique obstacles evident on every hole, Pawleys Plantation golf coures is a player's course that demands strategy, ingenuity and concentration.
True Blue
900 Blue Stem Drive Pawleys Island, SC 29585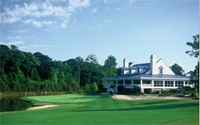 Recently ranked #1 in the Myrtle Beach area by Golf Digest and a 4-1/2 star 2002, True Blue has lived up to its pre-opening hype. True Blue was also named the 4th Best New Public Upscale Course in America by Golf Digest ('98). This well manicured layout features vast fairways and incredible elevations. The rolling terrain and native vegetation of this once thriving indigo and rice plantation makes for one of the most spectacular settings in golf. True Blue is a "must play" on your next visit to Myrtle Beach.
Caledonia Golf and Fish Club
369 Caledonia Drive Pawleys Island, South Carolina 29585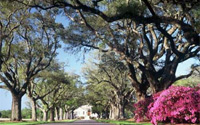 Voted the "Fifth Best New Public Course in America" upon opening it's gates in 1994 the accolades have continued to follow in rapid succession. "America's Top 100 Greatest Public Courses," "Top 50 Courses in Myrtle Beach", "Top 100 You can Play," "America's 100 Best Modern Courses" and giving a 4.5 Star rating are all high honors and on stepping upon the course golfers soon discover it's all true. The incredible beauty of century-old oaks framing sweeping views and an even more prolific design makes for a relaxing and championship play.
River Club
11 Pine Drive Pawleys Island, South Carolina 29585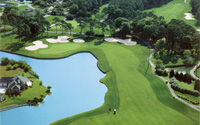 The only course in the South Strand to have bent grass greens this semi-private course proves to also be one of the most challenging. A Tom Jackson signature and favorite amongst returning golfers, the River Club features water on 15 of the 18 holes and over 100 sand traps and bunkers. Unquestionably one of the finest finishing holes in the entire Grand Strand is the impressive par-5 18th hole which dramatically offers risk and reward to golfers able to carry the water twice for a chance at an Eagle. The tour includes a walk through Mr. Baruch's 13500 square foot mansion.
Litchfield Country Club
Hwy 17 S Magnolia Drive Pawleys Island, South Carolina 29585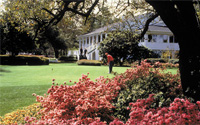 An exclusive country club, this was the first golf course in the Pawleys Island and Litchfield area. It opened in 1966 and has maintained its original and historic charm to this day. Despite recent trends of tweaking older courses, Litchfield Country Club has preserved its player friendly greenside pathways for bump-and-run approach. This signature course boasts mature oaks along tree-lined fairways and shimmering plantation lakes. Elegancy and privilege pervade the entire atmosphere of this lavish country club course.
Tradition Club
1027 Willbrook Blvd Pawleys Island, SC 29585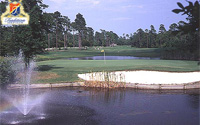 The Tradition Golf Club was voted South Carolina's "Golf Course of the Year" by the Myrtle Beach Area Golf Course Owner's Association for 2001, "Top Fairways" for 1998 by Golf for Women, and nominated "Best New Public Course" by Golf Digest in 1996. The Tradition Club continues to garnet rave reviews! Located adjacent to the Willbrook community in Litchfield Beach, the Tradition Golf Club brings to the lowcountry a championship course that boasts the proud traditions of the great courses that stood the test of time. Amenities abound at the Tradition, from comfortable dining-indoors and out-to our elaborate practice facility unequaled anywhere. Come experience the serenity of the game amid unsurpassed natural beauty.
Willbrook Plantation Golf Club
426 Tidewater Circle Pawleys Island, SC 29585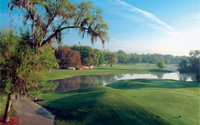 Carved from the site of two Carolina plantations, Willbrook Plantation Golf Club is a course that noted architect Dan Maples has often called "One of my best!" Located on the south end of the Grand Strand, Willbrook winds its way amid a centuries-old oak forest where nature abounds. It was recently featured on the award-winning television show "Nature Scene" for its peaceful coexistence of golfers and nature.